Are you struggling with growing your business?
Are you wasting time on marketing that you don't fully understand?
Do you have a website that is not converting the way it should be?
Do you want an email list that makes you sales?
Do you want to start your business on the right foot and not waste your money?
It really shouldn't be this frustrating.
"Since we started working with Jonathan on our branding and marketing our business has more than doubled! Jonathan is a big part of that growth."

Andrew Littlejohn - Skunky's Junk Removal
What can you expect working with a consultant?
Clear messaging based on a framework that gets results.
A clear plan to get where you want to go.
Strong marketing that positions you as the guide.
Confidence that you have marketing and statagies that work for you!
Most people don't realize they are stuck; they have to put the pieces together with no guideance and see mediocre results from their marketing.
When you hire a consultant who can implement a proven storybrand framework into your copy and marketing, you see the results you have always wanted.
Getting started is super easy!
SCHEDULE A FREE CALL
Pick a time that is convenient to tell me more about your business.
RECEIVE A PLAN
After our conversation I will deliver a plan that is focused on your needs.
REACH YOUR GOALS
Implement the plan and see your business grow and finally meet expectations!
When you implement clear messaging using a proven framework, your business will grow.
During these difficult times, I know you want to do what you love most in your business and, at the same time, feel confident that your business is getting new leads, growing and turning a profit. To do that, you need to implement a marketing strategy that will break through all the noise online and resonate with your customers, so they take action.
The problem is that you're wasting your time, resources and patience on efforts you don't fully understand, and it's frustrating not seeing the results you want. I believe you deserve to know that your branding and advertising are meeting your expectations.
It is challenging to navigate through a busy online world, which is why I have used communications techniques and a proven framework that has helped businesses, just like yours, who have struggled in these same areas SUCCEED over the last decade.

Here's how we do it: Schedule a discovery call with me to review where you are and where you want to go. Based on our conversation, ill assemble a plan to execute and once implemented, you will see the results you have always wanted.

So, schedule a free discovery call with me, and in the meantime, I encourage you to download my free PDF "5 Marketing Mistakes That Are Costing You Sales".

Stop wasting more time, money and patience on "go nowhere" marketing and instead spend your time doing what you love most while knowing your advertising efforts are working FOR YOU.
"Jonathan is a wealth of knowledge...the email funnel (with video) he created for me blew up my email list and sales have gone up, HIGHLY recommended!"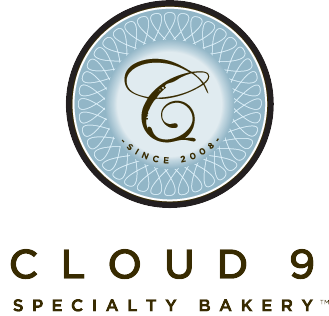 Mike Betcher - Cloud 9 Bakery
Here's how I can help grow your business